Today I finished my LO, added just a simple sandy 'frinton' which is where the pictures were taken.
I didn't feel it needed anything else.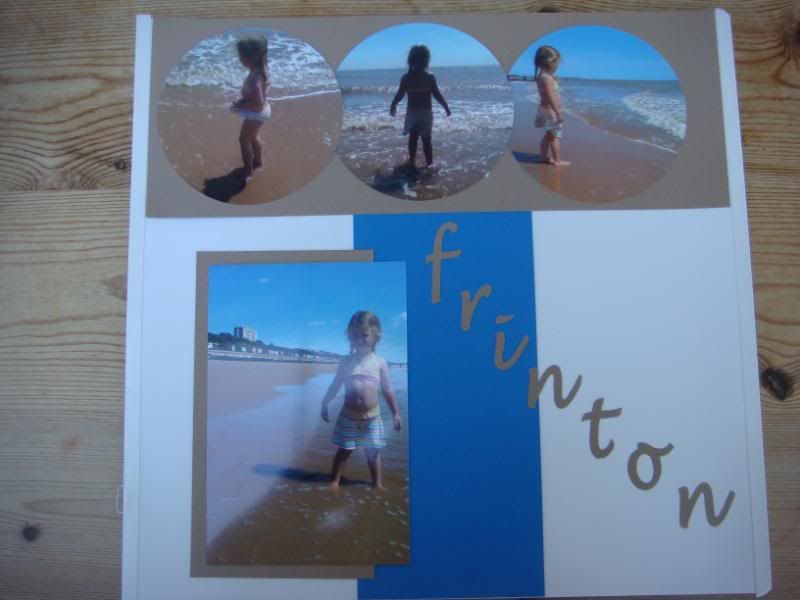 Here is my 2nd LO 'Lazy Days' , I'm not so sure I like it. The paper was from a Creative Memories set we were given as part of our course. I like it, just not sure it suits the pictures.
The pink square is to eventually add some writing about the day.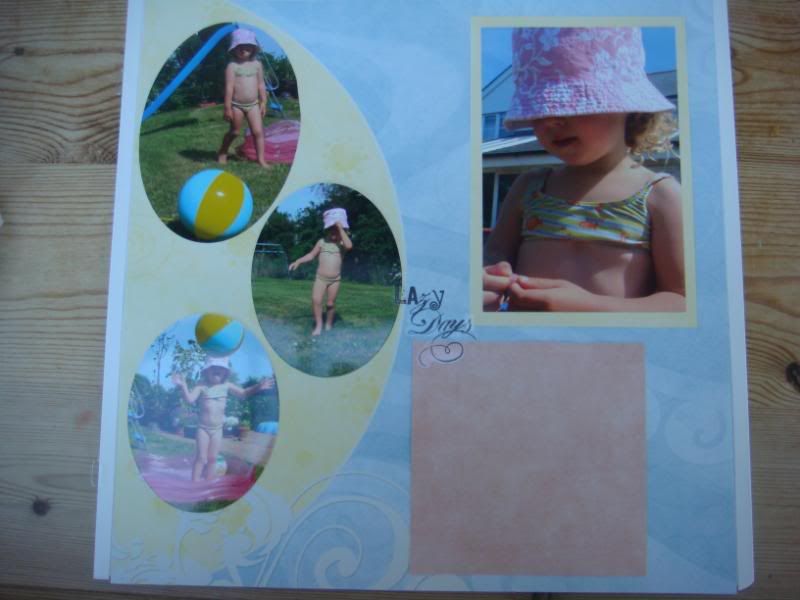 Here is the pack we were given today...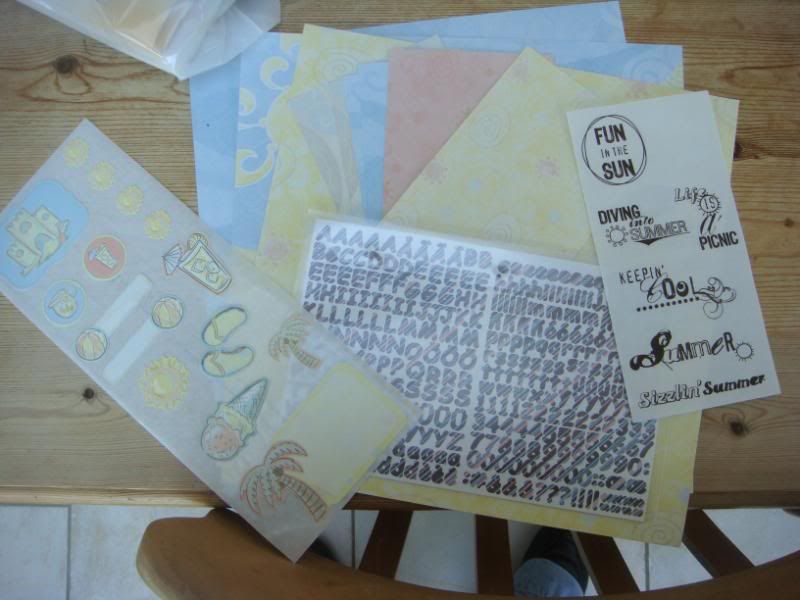 I also treated myself to the Creative Memories Powersort box. Just the small one, but enough for my photo's at the moment!
Inside it has 3 large pull put storage compartments and also seperators.